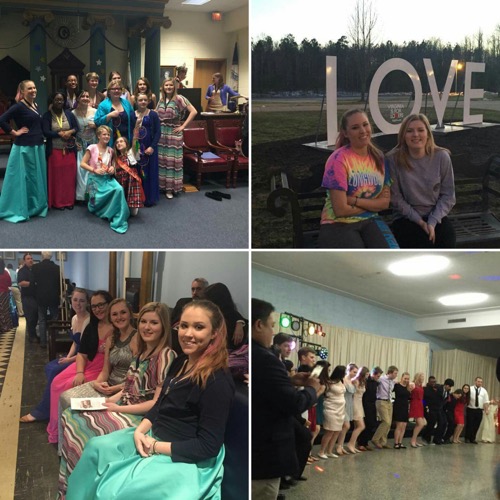 On January 30, Rachal and I had a particularly busy weekend.
First, in the morning we were up early and attended the Richmond Installation. They did an awesome job and collected lots of jeans for their charity "Jeans for Teens ". We had some food and cake and then we were on our way to Fredericksburg. Rachal was their Installing Marshall. They raised a lot of money for their charity during the silver collection. While there, we ran into many other Rainbow Girls and friends who were also traveling that day.
After a quick bite to eat, we jumped in the car to head back to Norfolk. Later that evening we were helping DJ the Winter Ball. Norfolk Assembly and Norfolk Chapter had an amazing turnout at the dance. Rachal and I had so much fun helping with the music and we were happy their dance was a success. (Read more about that here.)
It was a long day but one we will always remember. There is no better way to spend a Saturday than traveling around the State visiting with all your friends.
Much Rainbow Love,
Olivia
Tags:
Fidelity
,
Fun
,
Hampton
,
Masonic Youth