The members of the Junior Grand Executive Board were appointed by the Supreme Deputy, Mom J. This committee is a mix of recent Majority Rainbow Girls and active Rainbow Girls that are also Grand Officers. This year, Claire and Nicole are the co-chairman of the Junior Grand Executive Board and have great plans for the members for this Grand Year. They have put together a Big Sister/Little Sister Program for a fun way for the older girls to get to know the younger girls (who are the Grand Assembly Pages), to help mentor them in floor movements and ritual, and to encourage their sisters to travel.
The Juniors have come up with two fundraisers to help raise money for the Virginia Rainbow Foundation and the Virginia Rainbow Scholarship Fund. Each Assembly has been asked to hold a nonprofit car wash and all donations will go to the Virginia Rainbow Foundation. The Juniors are also selling a Pandora-like Peace Charm (picture shown below) that will cost $15 and proceeds will go to the Virginia Rainbow Scholarship Fund. Anyone can order the charm (no matter what Jurisdiction you are in or if you are non-masonic affiliated). Please contact a member of the JGEB if you are interested in purchasing one or Nicole at BeachBumGRL247@wildblue.net.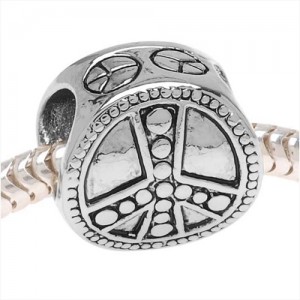 As a way to help promote and market Rainbow, the Juniors are searching for fairs, festivals, and parades that the assemblies or the whole state can attend. We hope this will increase membership. Lastly, as a way for the Junior Grand Executive Board members to feel special, we have ordered them t-shirts to wear throughout this Grand Year. The members are having fun and are honored to be a part of this committee.
In Rainbow Love and Service,
Nicole
Co-Chairman of the Junior Grand Executive Board