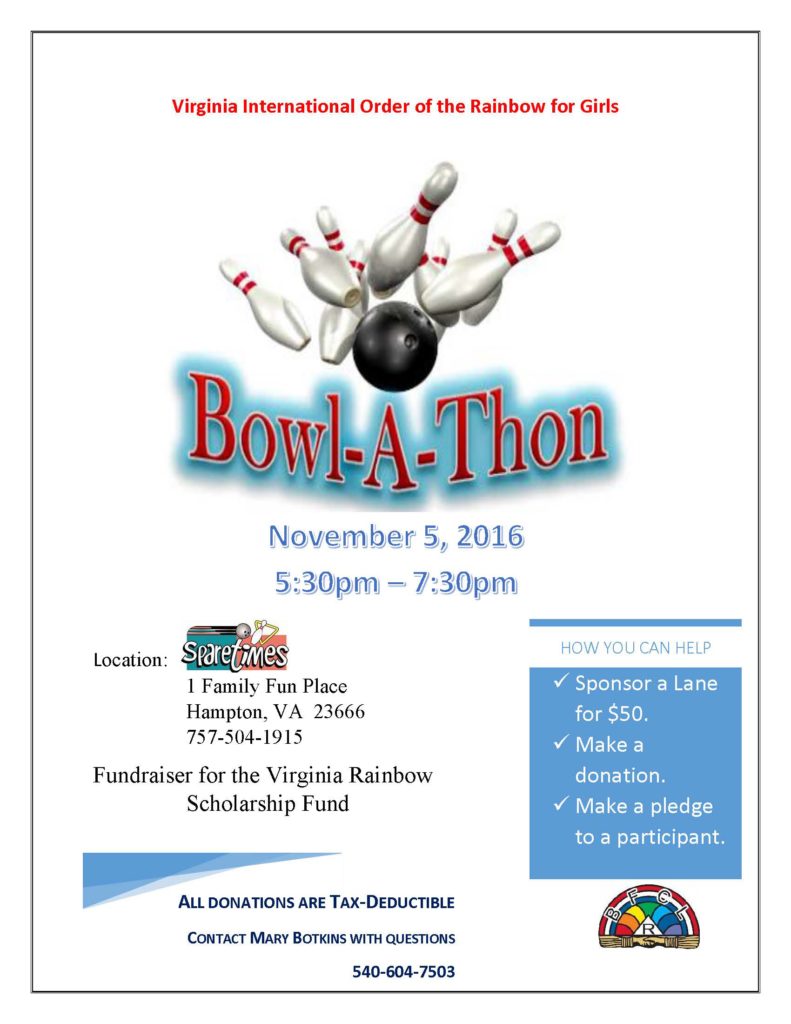 Calling all Rainbow Girls, Assemblies, Lodges, Courts, Chapters, Bethels…. Friends, family, prospective members, anyone!  Join us for our 3rd Annual Scholarship Bowl-a-thon!  You can raise money for the Virginia Rainbow Scholarship Fund by :
Playing ($20 per person, includes shoes and at least 1 game).  You can also create a team of up to 8.
Sponsoring a Lane ($50), or
Making a pledge to a participant.  You can download the Bowl-a-thon Pledge Form and collect pledges for how many pins you knock down.
The deadline to register to Play or Sponsor a Lane is November 2nd.  All Pledge monies are due December 20th.  Contact Mary Botkins at mary.h.botkins@gmail.com with questions.
Tags:
Bowling
,
Scholarship
,
Virginia Rainbow