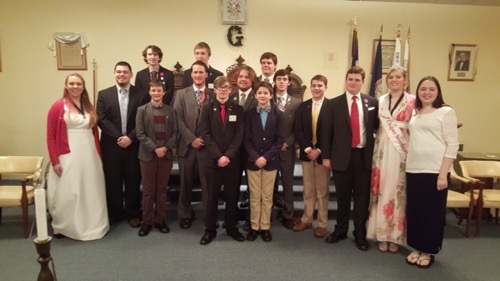 Rachal and I travelled on a rainy Sunday to Roanoke to attend their Installation. It is always fun to go there and see the guys. They don't get many visitors because they are so far away and they don't have Rainbow Girls nearby. Tidewater and Kempsville Demolay also went. They were happy to see us. Keith Yancey was their new Master Councilor. The Installation was very nice. At the reception we had sandwiches and chips while we sat and visited with everyone. It was nice to catch up wth them since we don't see them often.
On the way home, we did some sight seeing and took lots of pictures. It is a long drive but we love getting to spend time together.
Much Rainbow Love,
Olivia
For more information about Virginia DeMolay, please visit their website.
Tags:
DeMolay
,
Fidelity
,
Hampton
,
Masonic Youth