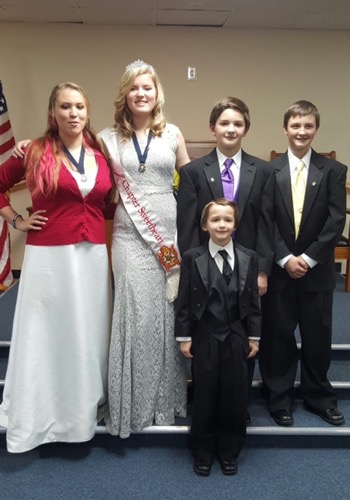 Hampton Assembly attended the Kempsville Chapter DeMolay Installation on a recent Saturday night. Jared was elected Master Councilor. All the boys did a wonderful job and they had so many visitors they had to add chairs on the sidelines and in the West. Dad Williams did the Flower Talk and we were all impressed with his ritual work.
Afterwards there was a dance and lots of people stayed and hung out until late.
Much Rainbow Love,
Olivia
For more information about Virginia DeMolay, please visit their website.
Tags:
DeMolay
,
Fidelity
,
Fun
,
Hampton
,
Masonic Youth