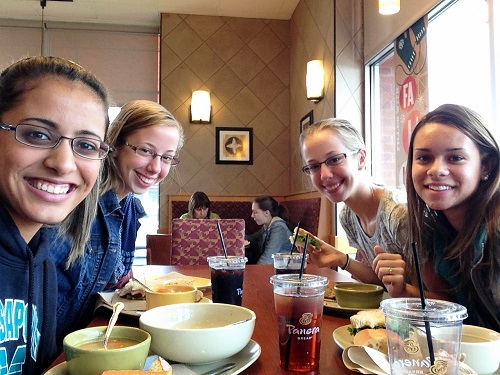 On November 16, we went to Panera and all ordered the same thing. We used our bread loaves and literally broke it as we celebrated the Grand Cross. We didn't talk about Rainbow very much. We talked about school, color guard, band, instruments…basically everything outside of our Rainbow lives.
We had fun! It was cold outside. We had plans to go to the mall afterwards, but got lost and separated from each other. 🙁  We'll have to do that another time.
We had a good time reconnecting, just the four of us! And we'd love to do it again sometime…hopefully before the next Grand Cross Observance!
Grand Charity
Rachel
Tags:
Fidelity
,
Fredericksburg
,
Fun
,
Grand Cross