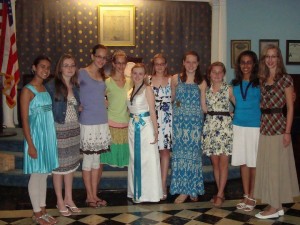 Dear Virginia Rainbow,
Fredericksburg Assembly #12 this past Monday at our Ritual meeting
received a special visitor. Miss Kayla, Grand Fidelity, Grand Assembly of
Texas, was able to attend our meeting during her travels up the East Coast with
her family. Kayla enjoyed meeting the girls and filling in a station during our
meeting. It was very nice to have a visitor and to learn about Rainbow in
Texas.
Rainbow love,
Jamie Waite